I don't even need to begin explaining Cryptocurrency to the crowd now, since it is the hottest topic now for the past 2 years! Yes! Let's talk about Cryptocurrencies because this might grow up to be the future of money altogether!
The debate has been going on for a while about cryptocurrencies being regulated, but let's just say it is not going to happen very soon (The whole architecture of Crypto is built up upon all the transactions of every single wallet being visible to all the public, and it still can't be figured out how many wallets a single person can have by any means!). What we really have to think about now, is whether will Cryptocurrency be the future of money? It's been expanding its use-cases to an infinite number of areas: NFT, Gaming, Metaverse, and what not?
We've been watching Crypto from the very core of it, and we've got to say that the use-cases can be expanded into any area very easily. The blockchain itself is a topic we could just talk about nonstop, but let's just stick to the topic instead! The topic: What is the future of Cryptocurrencies generates another question: Is Cryptocurrencies the future?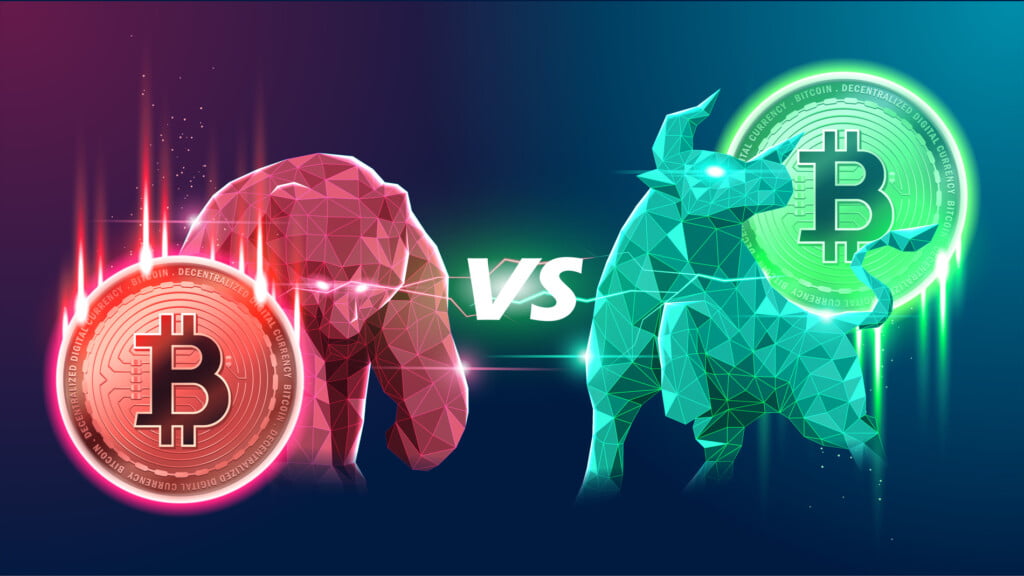 Crypto market predictions
It's not really possible to say exactly what will happen to the cryptocurrency market beyond. Questions are having more numbers than answers. But by looking at a few possible scenarios of crypto, you will be able to make better-investing decisions accordingly.
Three particularly important details about the Crypto right now:
Regulation of Crypto in the world.
Continuously growing use-cases over different areas of Cryptocurrency and Blockchain.
Mass adoption of cryptocurrency-related payments.
As these issues are developed and resolved, the long-term future of the cryptocurrency sector will get clearer. A much more clear picture will likely come out by the end of next year i.e. 2022. Even so, a series of small steps that started with Bitcoin's 2009 creation is probably going to continue for many more years.
Why cryptocurrency could be the future
In one best-case scenario, regulators around the world will come up with a global framework for crypto regulation. The administrations of different governments have been putting together a highly qualified team to steer the cryptocurrency regulation process. They have been tracking this sector for years, although sometimes taking a skeptical view.
The government of India and many other nations have been planning to come up with a regulation plan which could help Crypto gain ground in the countries since they are now understanding that Crypto is not just been used as a way to make payments, but is also making its way to a lot of different sectors.
As governments hammer out a legal framework and taxation system, cryptocurrencies could find their way into the digital wallets of different countries on a large scale. But even though Bitcoin became legal tender in El Salvador in 2021, most of them aren't likely to follow suit anytime soon.
However, many retailers are likely to start accepting payment in cash-like digital currencies such as Bitcoin (BTC), Ripple (XRP), or Litecoin (LTC). The increasing use-cases of crypto should spur regulatory agencies and politicians to take action on it sooner, and the decision might be in the favor of Cryptocurrency and Blockchain.
These processes will steer the crypto market in the near future and beyond. Investors can't stand uncertainty, so even a strict regulatory framework is likely to be an improvement over what we have right now.
Why cryptocurrency may not be the future
The future could be affected by several negative points as well:
Policymakers drag their feet and fail to reach a sensible regulatory framework soon.
They could come to a conclusion that these currencies only serve illegal activities, and ban their use of them.
Retailers might not be in favor of the unpredictable value of digital currencies and insist on keeping traditional cash as the only legal payment method.
Under any combination of these scenarios, cryptocurrency adoption could be delayed by several years. And, when it finally does arrive, it might look very different from the Bitcoin-led sea change that gained momentum this year. In the long run, it doesn't seem likely that any government will stop the cryptocurrency idea entirely, but they can slow down the movement and bend the final product in various directions.
These risks might sound somewhat skeptical, but they are very real. In the end, the cryptocurrency community must get along with regulators around the world. Failing to do so can be a massive roadblock in front of the cryptocurrency sector's progress.
The Verdict
What we can say in the end is, that cryptocurrency adoption might not be guaranteed, but the exposure on this whole world has just started to grow, so we may not even need to worry about the adoption for the next 3 years at least.
Whatever the scenario is, in case you guys decide to invest in Crypto, here is a Live Cryptocurrency Price Viewer that we created for our fellow investors! We will update the page every while with the latest trending Cryptocurrencies that emerge as we move towards adoption!
Relax, take time to research about the coins you invest in, and learn to hold! And the most important tip from our end would be: Don't invest anything more than you can afford to lose!